When You Need a Social Media Manager
It's always changing. I always keep up!
I started in social media before it was social media. And no, I wasn't born in the Stone Age. There just wasn't an official name for what I was doing when I started blogging for a wine shop and identifying keywords.
Since that time, I've written stacks of strategies for B2B, B2C and nonprofit organizations large and small, local and international.
I've been the voice of many diverse companies on social media. I've learned the industry and adopted the tone for a chain of wine, beer and spirits retail stores; a plastic surgery practice; a juice manufacturer; an array of gyms; a political initiative campaign; a career coaching firm; a tax consulting firm; an international B2B technology manufacturer; a lake lifestyle retailer; a British cover band; and a chain of massage and facial spas.
I even did some writing for this icon.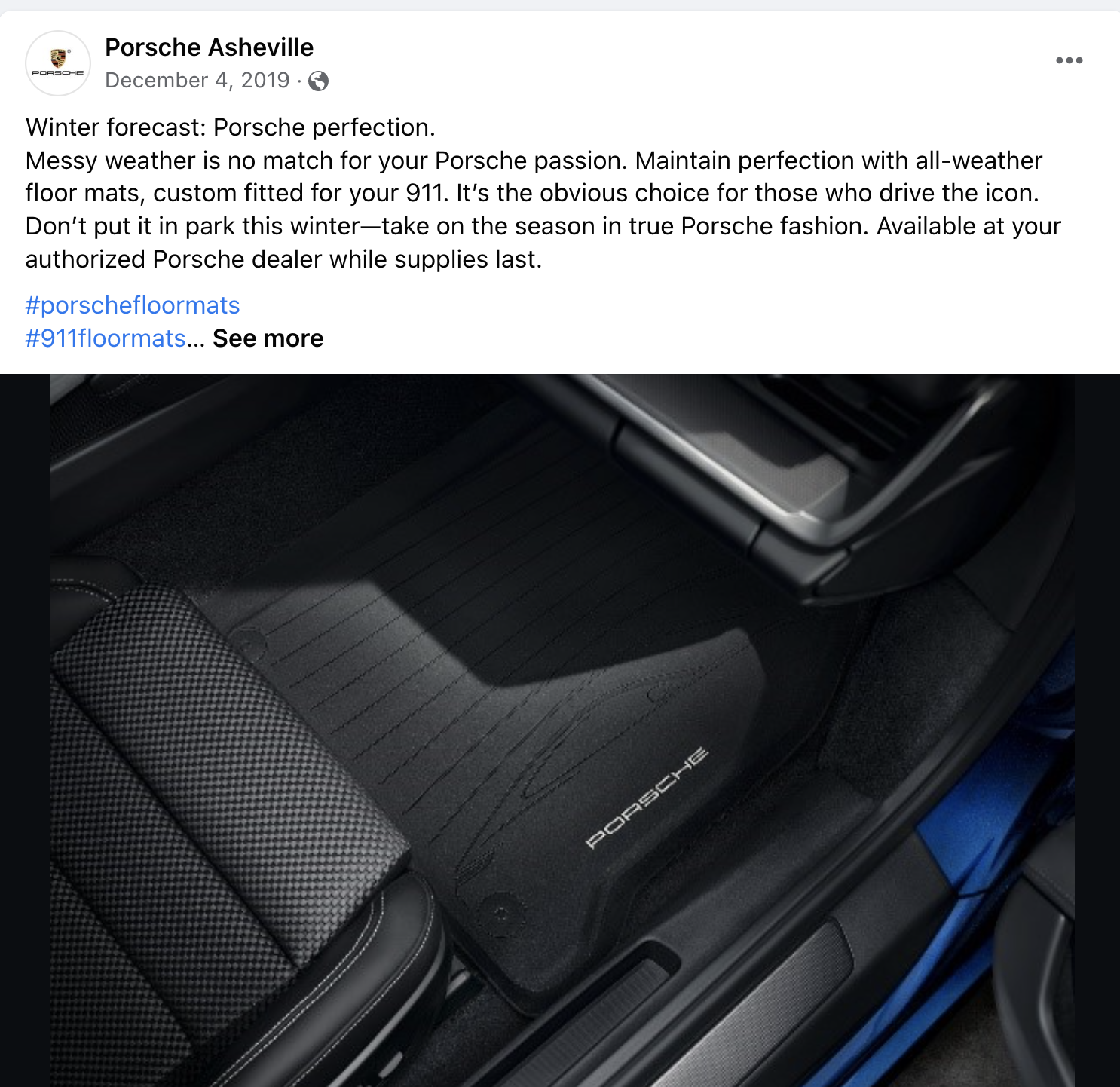 Each business and industry has its own lingo and audience. I make your business mine to provide a seamless conversation.
A Recipe for Success
When Aunt Millie's Bread decided to launch a new brand nationwide for the first time, I was on the front lines as the social media copywriter, strategist and community manager.
Despite the challenges of the pandemic, weather and more, I grew and maintained the community, helping propel the product to the top spot in its category in the country in its first year. I even initiated the brand's first micro-influencer program, which generated significant new engagement and direct sales within the desired demographic.
I'll Feed the Beast
Overwhelmed or frustrated by the insatiable vortex that is social media? I can work for you or with you, handling your entire program or that portion that you don't have the resources to manage, working at a package rate or within a retainer. 
Let me handle any or all of this for you:
Competitive analysis

Social platform recommendations

Strategy

Social media setup

Crisis communications consulting

Content curation

Daily posts

Engagement with audiences

Monitoring of sites

Monitoring of your business's subject matter and related news

Responses to direct communication

Contest planning and implementation

Photography and video production

Blogging

Newsletter writing, design and distribution

Cross-platform promotion

Integration with other marketing strategies

Regular analytics reporting

Influencer marketing management
I currently maintain client presences on Facebook, Pinterest, YouTube, Twitter, TikTok, LinkedIn and Instagram; the combination of platforms is customized for each organization and changes as new options arrive on the scene. 
Let me take this off your plate. Contact me for social media services today! 
Slide
"Julianne is quick to pick up on a company's line of business, gain a feel for how that company functions, and works well with the dynamics of the group."
—Deanna Arnold, Client Relations and Marketing Administrator, Integrity Tax Consulting
"Julianne is quick to pick up on a company's line of business, gain a feel for how that company functions, and works well with the dynamics of the group." —Deanna Arnold, Client Relations and Marketing Administrator, Integrity Tax Consulting
Slide
"No matter what the project or target audience, Julianne asks all the right questions and nails her deadlines."
—John Christensen, Director of Advertising and Marketing, Our Sunday Visitor
"No matter what the project or target audience, Julianne asks all the right questions and nails her deadlines." —John Christensen, Director of Advertising and Marketing, Our Sunday Visitor
Slide
"She was able to give the projects the quality and professional impact I was looking for."
—Kate Brubaker, President, Applemark Real Estate Services
"She was able to give the projects the quality and professional impact I was looking for." —Kate Brubaker, President, Applemark Real Estate Services
Slide
"You do a great job of telling a story and creating flow from start to finish – that's something that always impresses me. It's not something everyone can do well. It's really been a pleasure working with you on these projects, and I look forward to sending more of these types of stories your way!" —Jay F. Cullis, Content Manager, Airstream
"You do a great job of telling a story and creating flow from start to finish – that's something that always impresses me. It's not something everyone can do well. It's really been a pleasure working with you on these projects, and I look forward to sending more of these types of stories your way!" —Jay F. Cullis, Content Manager, Airstream
Slide
"Whenever I need a copy editor, Julianne is my first call. She is a fantastic AP style line editor, but I also rely on her to highlight subtler content problems."
—Steve Stevens, Owner, Stevens Editorial
"Whenever I need a copy editor, Julianne is my first call. She is a fantastic AP style line editor, but I also rely on her to highlight subtler content problems." —Steve Stevens, Owner, Stevens Editorial
Slide
"From the creativity in her writing to her impeccable organization and detailed communication skills, she makes my job easy."
—Kelly Gayer, President, Smartguys Advertising and Design
"From the creativity in her writing to her impeccable organization and detailed communication skills, she makes my job easy." —Kelly Gayer, President, Smartguys Advertising and Design